Questions of our Times webinars
During February and March we've been hosting a series of Tuesday evening webinar conversations which open up the challenges of Covid-19, fake news, race inequality, climate emergency and unanswered prayer. One webinar remains in the series, with former Archbishop of Canterbury Rowan Williams, who will be thinking through the question of unanswered prayer.
The series host is Nigel Bovey, who is the vice-chair of the Christian Evidence Society and former editor of Salvation Army magazine The War Cry. He was interviewed last week about the webinars – find his interview here.
The remaining evening is listed below – please click the link to find out more and to register for your free ticket.
---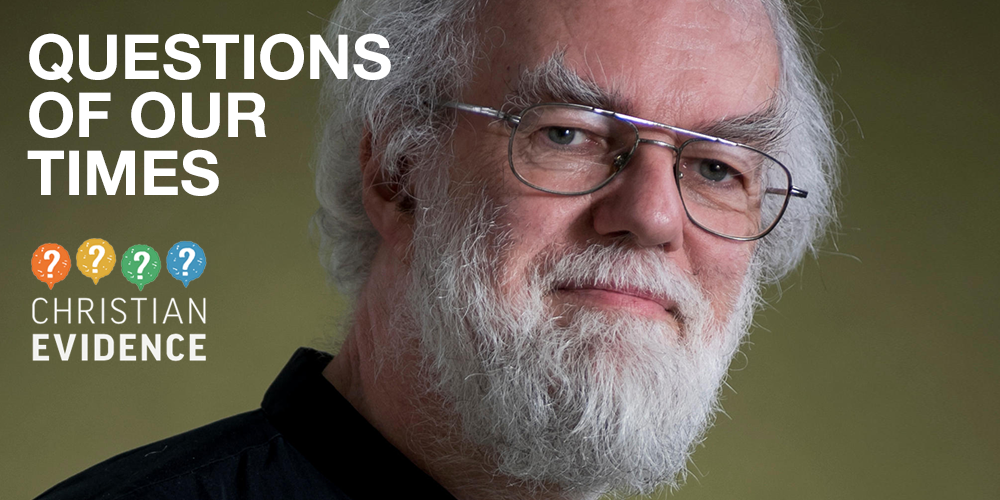 Prayer and Spirituality: Is God really listening?
With the Revd Dr Lord Rowan Williams of Oystermouth
Honorary Professor of Contemporary Christian Thought, Cambridge University
23 March 2021, 8pm – Register here
---
The previous webinars in the series have featured Jonathan Aitken talking about truth and fake news in the media; Gillian Straine talking about health and wholeness in a time of pandemic; Joel Edwards CBE talking about race, prejudice, colonialism and justice; and Mike Hulme talking about the environment, climate change, global warming and sustainability. Click the links above to see the resource page for each speaker.
All the webinars are being recorded and will be made available shortly as videos.
'The Christian Evidence Society is an inter-denominational Christian trust that promotes the evidence for the credibility of Christianity,' says the society's chair, the Revd Canon Edward Carter. 'With the coronavirus having such a huge effect, I hope this timely series of topical conversations will help people consider some of the fundamental questions of our times.'
The webinars mark the 150th anniversary of the society, which was founded in 1870 with a public lecture series, responding to the challenges of the times. This 2021 series has been made possible with the support of the Montgomery Trust.
Image: Mario Purisic