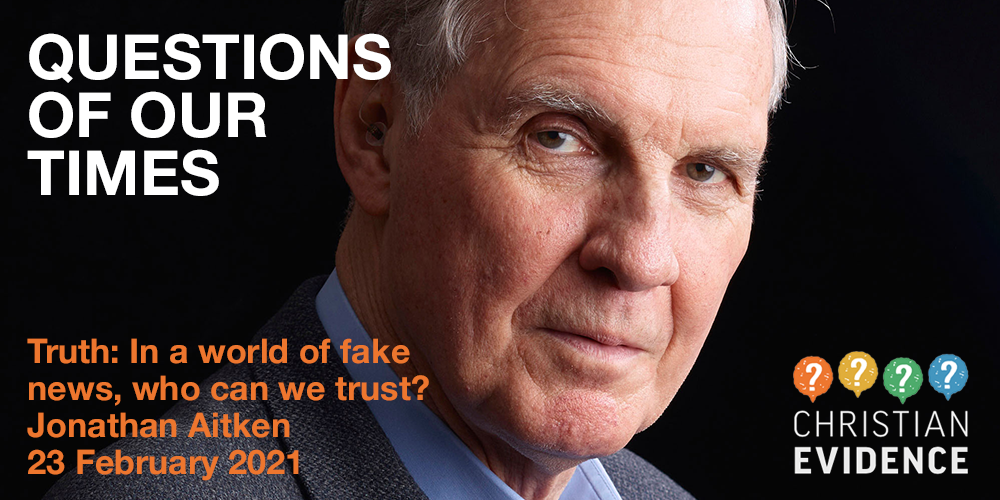 Jonathan Aitken discussed the question, 'In a world of fake news, who can we trust?' in the first of our webinar series, Questions of our Times, on Tuesday 23 February.
We will be posting the video of this webinar here in March.
Jonathan is an author, broadcaster, columnist, lecturer, Church of England priest, and campaigner for prison reform. He is a former Cabinet Minister, Member of Parliament, and ex-prisoner.
His 15 books include two volumes of autobiography, Pride and Perjury (2000) and Porridge and Passion (2006). As well as writing biographies of Richard Nixon and Margaret Thatcher, he has also written a life of John Newton, John Newton: From Disgrace to Amazing Grace, about the slave ship captain who became an abolitionist.
Jonathan's website includes a full list of his published titles, as well his speeches, sermons and speaking engagements.
Nigel Bovey
The host for Questions of our Times is Major Nigel Bovey, former editor of the Salvation Army magazine The War Cry, and the author of several books. His latest book, Browsing the Bible is a guide for anyone who wants to get started (or who wants to keep on reading) the Bible. Find our review of the book here: A guide to browsing the Bible.
Next webinars
Click the images below to register for the next webinars in our series: