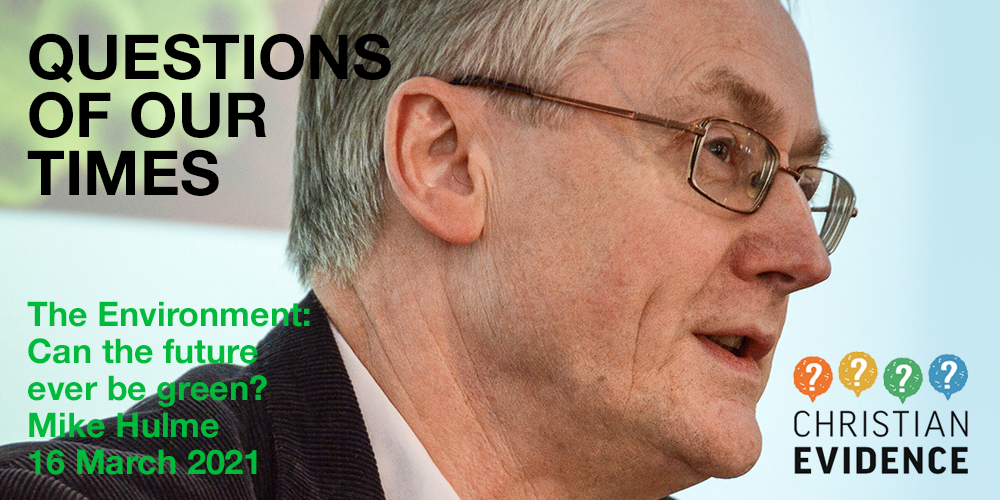 Mike Hulme discussed the question, 'The Environment: Can the future ever be green?' in the fourth of our webinar series, Questions of our Times, on Tuesday 16 March.
We will be posting the video of this webinar here in March.
Mike Hulme is the Professor of Human Geography in the Department of Geography at the University of Cambridge, and Fellow of Pembroke College, where he is the Director Studies for Geography.
He is the author of Contemporary Climate Change Debates: A Student Primer (Routledge, 2019), and his forthcoming book, due in June 2021, is Climate Change (Routledge) in their Key Ideas in Geography series.
To find out more about Mike's work, research interests, podcasts and interviews, visit his website: Mike Hulme.
Nigel Bovey
The host for Questions of our Times is Major Nigel Bovey, former editor of the Salvation Army magazine The War Cry, and the author of several books. His latest book, Browsing the Bible is a guide for anyone who wants to get started (or who wants to keep on reading) the Bible. Find our review of the book here: A guide to browsing the Bible.
Final webinar
Click the image below to register for the final webinar in our series: